The Twelve Mythic Paths
®

System
Principle of Mythic Transformation
Recognizing your life as a mythic journey awakens you to the evolutionary impulses of your soul and the life lessons you have chosen to learn in order to ultimately lead you to the actualization of your sacred calling.
The Twelve Mythic Paths® system is a blend of ancient wisdom and 21st century science. In contrast to other systems that focus on defining or labeling your type, temperament, or character, the Twelve Mythic Paths® system is a blend of ancient wisdom and system identifies the mythic themes in your life, including the potential dynamics, roles, challenges, patterns, and lessons you have chosen to experience during your life's journey. The unique features of your life journey tell a story, a mythic story. Understanding this personal myth creates deeper meaning, increased passion, and greater alignment with the higher purpose of your life.
Your mythic path is created, in part, as a byproduct of altering yourself to fit into your family and your environment when you were a child. This early conditioning set you in motion on a particular path, one that is guiding you to learn certain life lessons and one that is ultimately leading you to your destiny. Utilizing the Twelve Mythic Paths® system is a blend of ancient wisdom and framework allows you to embrace your life challenges and struggles with less blame, guilt, resistance, and regret. Challenges are seen as destinations you are choosing to visit on your mythic path in order to learn the life lessons that support your growth, evolution, and healing. The lessons that are connected to challenging life events and limiting patterns, which are often not easy to recognize, become visible, turning into signposts that can guide you to fulfilling your sacred calling-–the sharing of your unique gifts for the betterment of humanity.
This system has been designed to create an awareness of the subconscious programming that has a far greater impact on your life than conscious patterns and characteristics. This deeper understanding of your conditioning provides a foundation and framework for navigating your entire life journey rather than focusing on change at the level of your outer personality. This creates a more enduring transformation that supports you as you evolve, navigate life transitions, and enter into the later phases of adulthood. By seeing the dynamic between the conscious and subconscious parts of the psyche and seeing your life as a mythic journey, you are able to recognize the bigger picture of your life–why you are here, what you are being asked to learn, and what you have to share with humanity.
When you discover Your Mythic Path, you will have a powerful framework for:
Transcending the thoughts, feelings, and behaviors holding your back from creating the life you want
Transforming life challenges into opportunities for growth and learning
Transmuting painful life events into positive energy that can be used to manifest your dreams and goals
Turning your life into a mythic adventure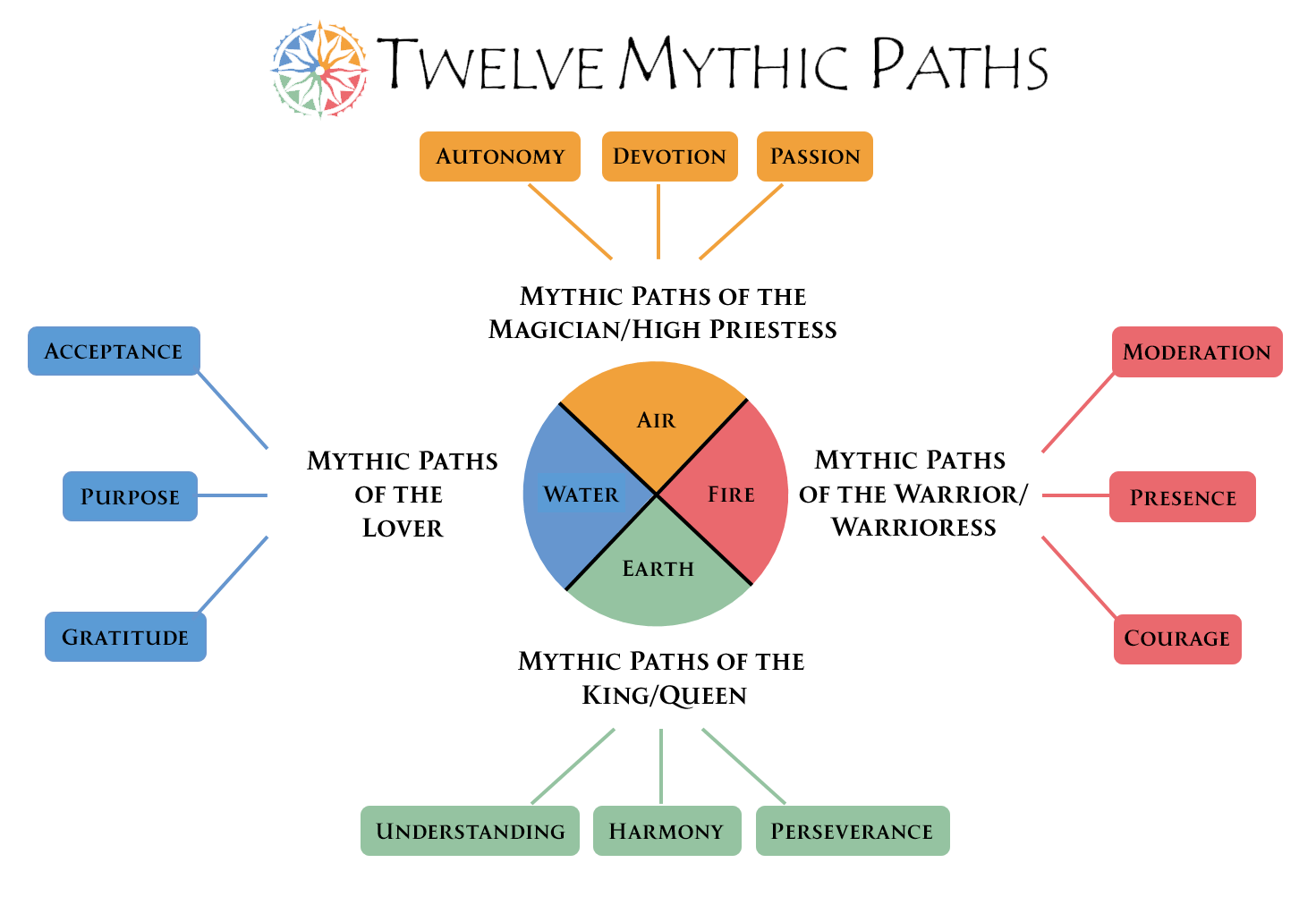 A powerful way to experience the Twelve Mythic Paths
®

System is to join the
Mythic Path Mastermind Group!
© 2015 Gary Jobe Ferguson, Ph.D.