Core Principle of Healing & Transformation
Hidden within all of life's challenges is an invitation to reclaim your creative authenticity and to discover the deeper meaning of your life.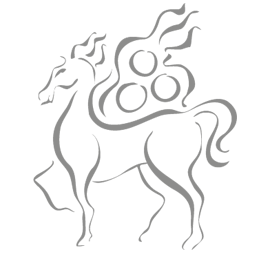 Philosophy
Gary's one-on-one work provides a powerful framework for understanding the deeper meaning of your life, unlocking your creative potential, and navigating the self-transformation and healing process. His work provides a unique process that will guide you in accessing your own inner wisdom so you can create a life that is in alignment with your creative truth. While working with Gary, you will learn practical tools and skills to help you transcend the limiting patterns holding you back from living a life with more meaning, passion, and purpose.
At the foundation of Gary's work is the Twelve Mythic Paths® Program is offered as a six-week in- system, which emphasizes the mythic aspects of your healing and transformational process. Instead of classifying you as a particular type or creating an interpretation of your makeup and characteristics, this approach creates an awareness about what is inherently a part of your mythic path—the themes, lessons, challenges, patterns, and dynamics you may experience on your life journey.
By awakening to your mythic path, you will see the bigger picture of your life, access your deeper wisdom, and unlock your creative potential. Gary's work provides a roadmap for manifesting your destiny and honoring your sacred calling—the sharing of your unique gifts for the betterment of humanity.
The incredible results experienced by Gary's clients are a result of utilizing tools and techniques that support and expand on the Twelve Mythic Paths® Program is offered as a six-week in- framework. By working within this framework, you will experience greater empowerment for navigating current struggles and challenges, and have an on-going structure to support yourself through future trials and transitions. Working with Gary builds self-reliance and independence because you will learn how to access your own inner wisdom instead of relying on others to tell you what to do. Gary's work is organized into four main pillars for healing and personal development. See the Pathways to Performance Mastery page to review how the framework is utilized with performing artists; and see the Superior Athlete Within page to review how the framework is utilized with athletes.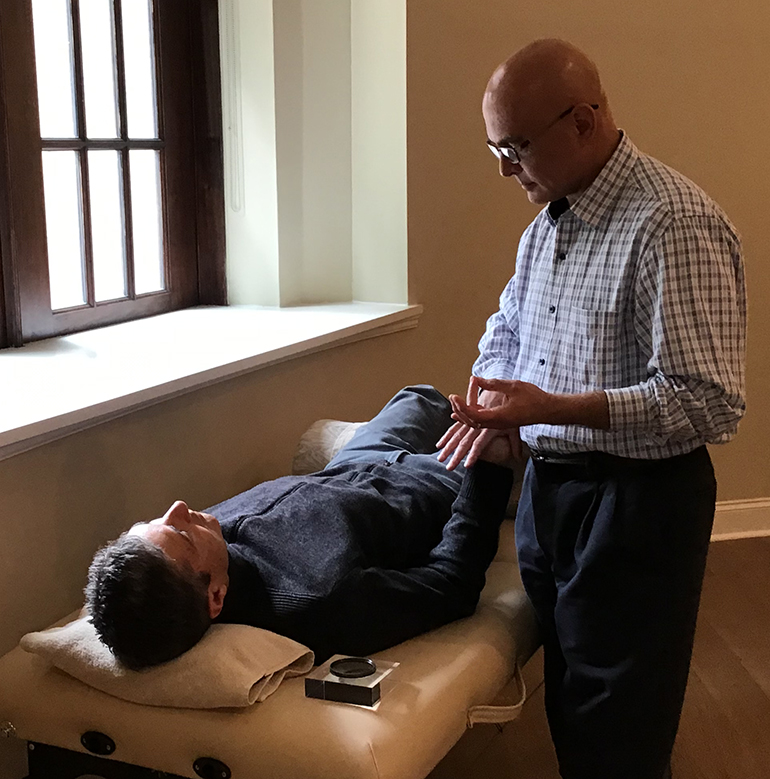 In-person work
—utilizes your body as a gateway to the psyche via kinesiology (muscle monitoring). This is a powerful way to work beyond the ego and the mind's narrative that often obscures the road signs that are hidden within life's challenges and that point the way to your creative authenticity. The body not only identifies the patterns, dynamics, and issues that are at the root of your situation, but also pinpoints the healing movements and corrections that diffuse stress, enhance mind-body healing, resolve painful life entanglements, and promote long-term health and wellness.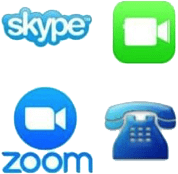 Remote Work
—became a necessity when clients across the globe wanted access to Gary's work! In order to match the effectiveness of his in-person work, Gary created a unique framework that has proven to be incredibly accurate in identifying the energetic patterns that are impacting a client's ability to heal challenging life situations. A basic premise of this work is that energy does not lie. What shows up in a person's energy field reveals the foundational dynamics and patterns that deny a person's ability to understand how to resolve what they are experiencing and to clearly see the deeper meaning of their life. Remote work can be done via zoom, skype, or over the phone.
© 2015 Gary Jobe Ferguson, Ph.D.