Soul Dynamics
®

Mentoring Program

The Soul Dynamics® Mentoring Program is a three-month group immersion into discovering the core patterns that hold you back from creating the life you want and recognizing the creative gifts you are meant to share with the world.
The program utilizes the Twelve Mythic Paths® framework along with accompanying support materials that Gary has created over his more than 20 years of teaching and working one-on-one with clients. This is a unique program that emphasizes community through a live 3-day retreat in conjunction with an online community platform where participants can interact, share insights, ask questions, and keep in touch with each other. The combination of in-person activities, community, and bi-weekly online seminars accommodates the various ways participants need support to make positive change in their lives. Additional support is available to participants who want to go through the program with a "support buddy" or by working with Gary privately with either weekly or bi-weekly sessions.
The Soul Dynamics
®

Mentoring Experience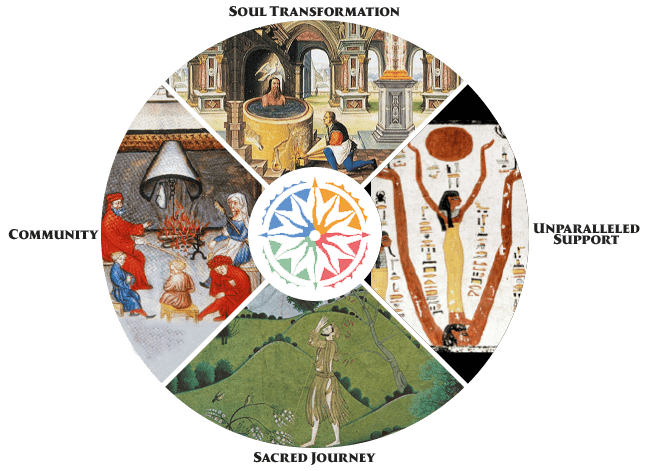 Framework:
The Twelve Mythic Paths

®
Ferguson Signature Courses Utilized in the Program:
Navigating Your Mythic Path Mini-Course
Reclaiming Your Authentic Self Workbook
Building Your Camelot Manual
Suggested Reading:

Clarke, G. (1956). The man who tapped the secrets of the universe. Waynesboro, VA: University of Science and Knowledge.
Gendlin, E. (2007). Focusing. New York, NY: Bantam Dell.
Rome, D. (2014). Your body knows the answer: Using the felt sense to solve problems, effect change, and liberate creativity. Boston, MA: Shambhala.
Rosenberg, M. (2015). Nonviolent communication: A language of life, 3rd edition: Life-changing tools for healthy relationships. Encinitas, CA. Puddledancer Press.
© 2015-2019 Gary Jobe Ferguson