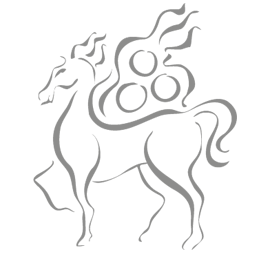 Ferguson Healing Arts
Gary's work provides a powerful framework for navigating the self-transformation and healing process. By combining kinesiology (muscle testing), coaching, energy medicine, and somatic practices, Gary provides a unique process that will guide you in accessing your own inner wisdom and creating a life that is in alignment with your creative truth. While working with Gary, you will learn practical tools and skills to help you transcend the limiting patterns holding you back from living a life with more meaning, passion and purpose.
At the foundation of Gary's work is the Twelve Mythic Paths® system, which emphasizes the mythic aspect of the healing process. Instead of classifying you as a particular type or creating an interpretation of your makeup and characteristics, this approach creates an awareness about what is inherently a part of your mythic path-–the themes, lessons, challenges, patterns and dynamics you may experience on your life journey.
By awakening to your mythic path, you will see the bigger picture of your life, access your deeper wisdom, and unlock your creative potential. Gary's work provides a roadmap for manifesting your destiny and honoring your sacred calling – the sharing of your unique gifts for the betterment of humanity.
The incredible results and healings experienced by the clients who have worked with Gary are a result of tools and techniques specifically designed to fit within the Twelve Mythic Paths® framework. The byproduct is not only greater empowerment for navigating current struggles and challenges, but also for managing future trials and transitions. This program builds self-reliance and independence because you will learn how to access your own inner wisdom instead of relying on others to tell you what to do. A core component of Gary's work is learning and utilizing the Charting Process, an embodied approach to active imagination work. Through the Charting Process you will create your own personal map to guide you through your soul's evolutionary journey, helping you to understand and translate the sometimes confusing life lessons embedded within your struggles.
Gary's work is organized into four main pillars for healing and personal development.
The Four Main Pillars of the Program

Discovering Your Mythic Path
This is the foundation of the work. It is focused on providing an overview of your mythic path, recognizing how the patterns associated with your mythic path affect various arenas of your life, and how to decipher your biography and life's story to understand the bigger picture of your life and to tap into your creative gifts.

Experiencing Creative Freedom
This portion of the program is devoted to helping you discover where you get stuck in the creative process; to pinpointing the limiting patterns impacting the four soul activities of thinking, feeling, willing and relating; and to recognizing your avoidance behaviors – the ways in which you use your creative energy at the expense of your personal truth.
Accessing Your Inner Wisdom
This segment of the program provides tools for you to learn how to transcend inner resistance and limiting beliefs; how to utilize imagination, inspiration and intuition in your life, how to access embodied awareness, and how to recognize the subtle energetics that are impacting your ability to create the life you desire.
Actualizing Your Sacred Calling
This portion of the program is devoted to helping you paint the picture of your vision for humanity, what is referred to in this work as "building your Camelot". In addition, you will discover your sacred calling (the unique gifts you have to share with the world), learn how to ask for support from a place of wholeness, and learn how to create a life based on your core values.
© 2015-2018 Gary Jobe Ferguson All Rights Reserved