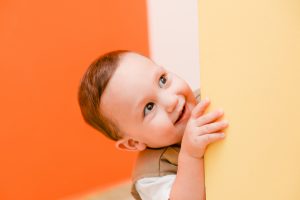 Principle of Mythic Transformation The foundation of your transformation is to recognize the strategies you used to bond with your family and to fit into society. As you do this, you see the true motives behind your behaviors, patterns, and desires
Have you ever wondered why it is so hard to follow through on your goals and stick to your New Year's Resolutions? Doesn't it feel as though a part of you wants to make positive change in your life and another part of you resists it?
Freeing yourself from these patterns comes out of understanding your conditioning from your childhood—the ways in which you altered your Authentic Self in order to bond with your family. There are several misconceptions about the ways in which a person's childhood experiences lead to patterns of inner resistance and limitations. The major misconception is thinking that if you didn't experience a major trauma in your childhood, or if your early years were "uneventful" or simply "okay," then you were spared from forming subconscious patterns that are limiting your creative potential. A powerful way to see yourself with more clarity is to look at the level of creative authenticity within your family. If those around you, especially your parents, were not living their creative truth, their passions, their unique contribution to the world, then in some way you altered yourself in order to fit in. This is not about blaming your family members, it is simply acknowledging the truth. Everyone alters their creative authenticity as a direct reflection of the degree of authenticity being demonstrated by those around them in the early years of their life. Physical, mental or emotional abuse, or trauma enhances (exponentially) the process of self-protection, and the alteration of one's Authentic Self in order to fit-in and survive. The most common cause behind the patterns that deny human potential are much more elusive and subtle. They are sourced in patterns of adaptation and alteration in order to match the level of creative authenticity being demonstrated by those around us. The fundamental dynamics or blueprints within your psyche are at the root of why resistance lives within you when we are trying to manifest your New Year's goals and resolutions. There are ways to circumvent those blueprints and stay anchored within your Authentic Self throughout the year. Tapping into your inner wisdom through embodied awareness, utilizing imaginative and mythic consciousness, understanding how to ground yourself in your Authentic Self, and recognizing qualities of experience are just some of the tools and techniques that keep you anchored in your creative truth and keep your old patterns from repeating themselves in the future. Let me support you in creating the life you truly want in 2017. Join me for the
Charting Your Mythic Path webinar
on January 7th or set up a
free 30 minute discovery session
and learn how the mythic path work can unlock your creative potential in 2017. Wishing everyone great blessings for the New Year. Until next month, may your life be a mythic adventure!